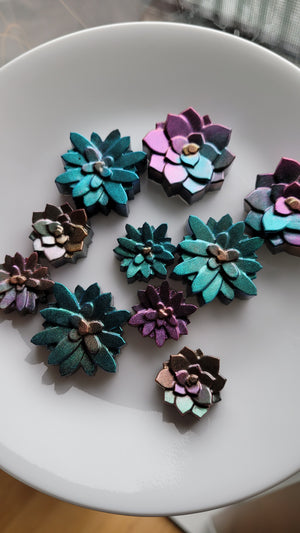 The sweetest lil succulents  to add to your child's play! These counters are not only great for imaginative play but are great visual aids for early number recognition and number building. They also grow with your littles as they conquer primary math problems! .
Comes in a set of 10 various sizes and colors. 
Made with ArtResin which is FDA approved and Food-Grade safe, once fully cured. All resin products are cured for 48 hours before being sanded and bathed.