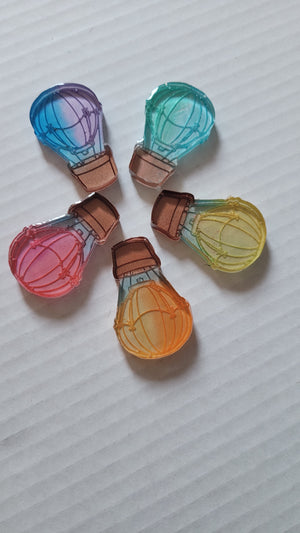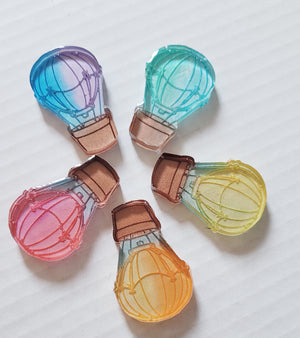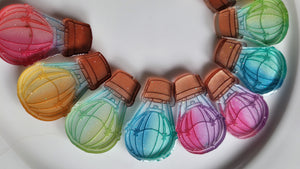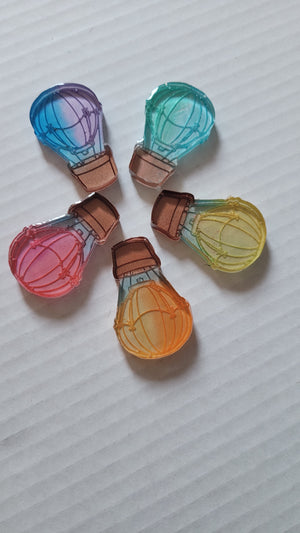 Mini Hot air balloon Counters - Love, Olive Play
The first OE & Co original!
Let your child sail through the skies with these cute rainbow Hot air balloon counters. These are hand painted with each piece colored 2 colors of the rainbow. Perfect for open ended and bookish play or use as an educational tactile for counting and sorting! Measures at approximately 2 inches tall by 1 inch wide, Because they are handpoured, each will be slightly different. 
Comes in a set of 5 or 10.
Made with Magic Resin which is Canadian, FDA approved and Food-Grade safe, once fully cured. All resin products are cured for 48 hours before being sanded and bathed.