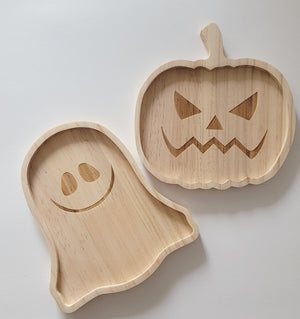 Wooden Halloween Play trays
I'm so excited to be able to offer these adorable wooden play trays in both Pumpkin and Ghost options!
The tray will come lightly coated in the middle with clear resin so it is completely play friendly! use for dough, color on new faces with washable markers, or even as a potion plate! a quick wipe down and you're ready for more play!
Add on a set Ghostie or Pumpkin counters for even more play! Sold separately.
Exterior is not coated so do not submerge in water. always wipe the tray with a lightly wet towel or cloth for optimal use and longevity.