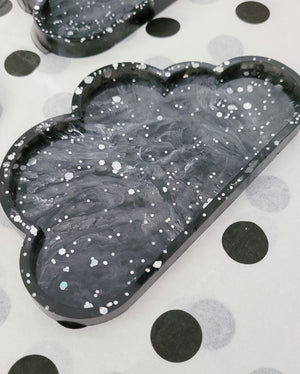 Storm Cloud Tray- Love, Olive Play
A storm cloud we can get behind! This cute cloud tray is not only a great spooky night play addition but also very open ended in its play possibilities!  Perfect size for collecting and sorting!
* I use ART Resin brand which is FDA approved and non toxic when cured and Let's resin color pigments. Items are cured for a minimum of 48 hours before sanding.