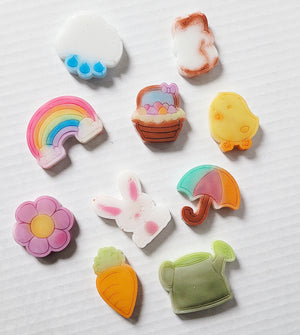 These loose parts bring Spring to life!
This set comes with 10 hand painted and hand poured resin pieces in the most adorable shapes and figures!
Add a bag of the Easter Sensory filler (2-3 cups) for only $10.00! 
Made with Magic Resin which is Canadian, FDA approved and Food-Grade safe, once fully cured. All resin products are cured for 48 hours before being sanded and bathed.