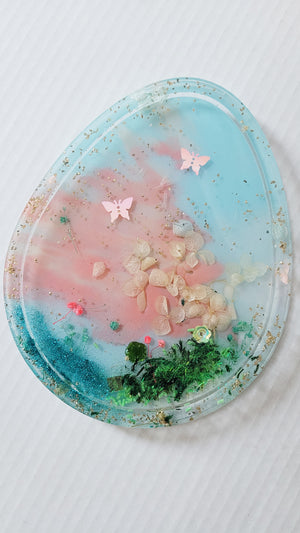 Spring Egg Tray + Puzzle- Love, Olive Play
These beauties are little works of art for your littles to enjoy while they play!
Each Egg Tray is different and you can add my glittery and fun puzzle to make it dual purpose!
All puzzles are reversible and can be purchased with the egg tray. If you'd like the puzzle on its own, please reach out to me loveoliveeveandco@gmail.com
Made with Magic Resin which is a Canadian company and FDA approved and Food-Grade safe, once fully cured. All resin products are cured for 48 hours before being sanded and bathed.