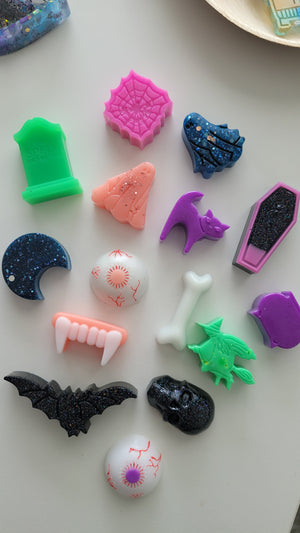 Ghoul Town Halloween Loose parts
All the Halloween loose parts your littles will need this season!
This set comes with 15 medium sized pieces in 6 different colors ,inspired by and featuring a vintage Halloween colorway! Best of all? The pieces all have some element that Glow in the dark!
Each set is randomly selected, making sure to have each shape and an assortment of colors.
Sets include the following shapes:
- eyeballs
- Fangs
- Bats
- Coffins
- Tombstone
- Moons
- Skulls
- witches
- cauldrons
- spiderwebs