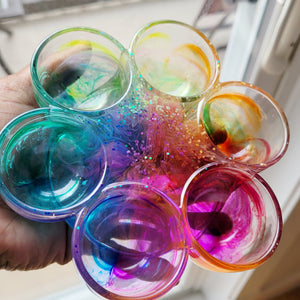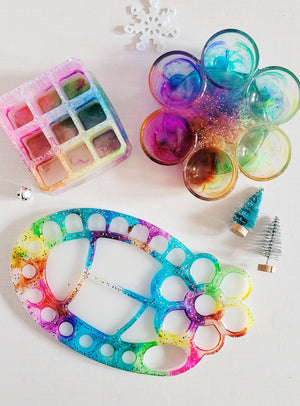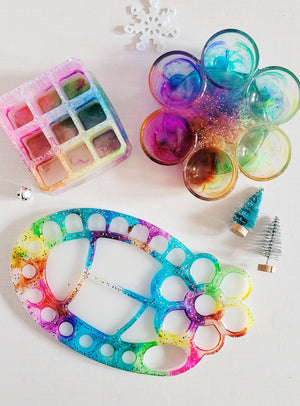 Egg tray- Living Rainbow collection
This listing is in PREORDER. Starts to ship out mid November for the Holidays.
Part of a fun growing collection, Living Rainbows, this cute egg tray is as sturdy as it is colorful. And yes, it does fit real eggs!
A paint tray and supply holder is also part of this collection and sold separately.
I use Let's Resin which is FDA approved and safe once fully cured. Each resin piece is cured for 48 hours before being sanded and bathed. Due to the nature of resin, small imperfections such as air bubbles may occur. These imperfections do not affect the value of the item in any way.