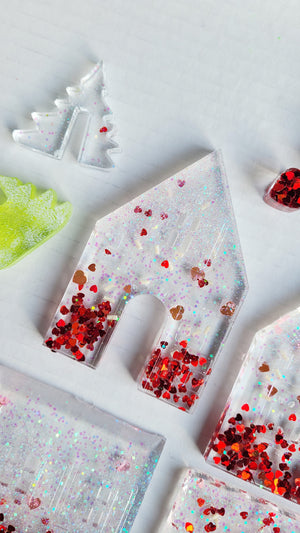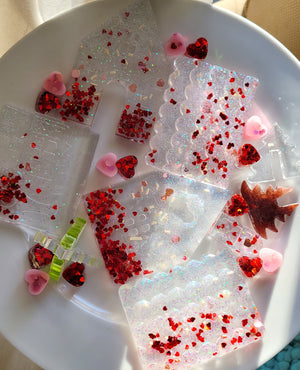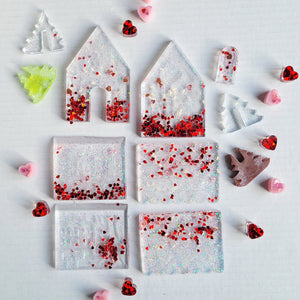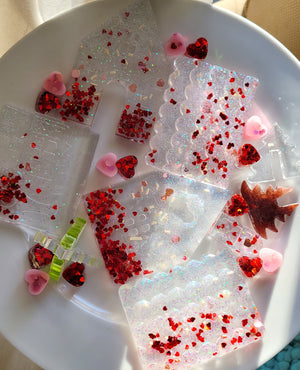 Build-a-House "The Love Shack"
Adding to my Build-a-House collection is "The Love Shack" , right in time for Valentine's day play! Handmade, so each house will differ slightly from the pictures. Use with Play dough to construct! Dough sold separately!
 Each Build-a-house has and comes with 4 pieces for the base + 2 pieces for the roof. 
" The Love Shack" also comes with the following loose prts
- 1 Door
- 2 3D mini trees
- 10 mini red and pink hearts
 Made using Art Resin which is FDA approved. All pieces are cured for a minimum of 48 hours before being sanded and bathed for extra safety. Imperfections like small bubbles may occur and do not affect the overall quality of the product.