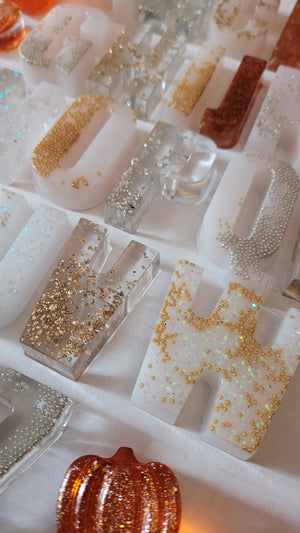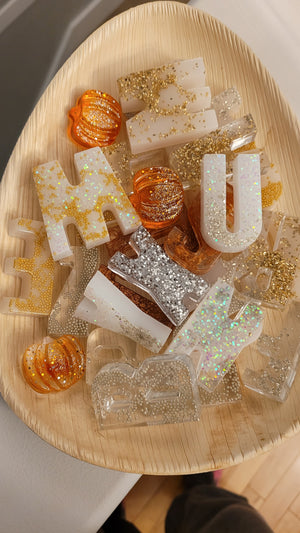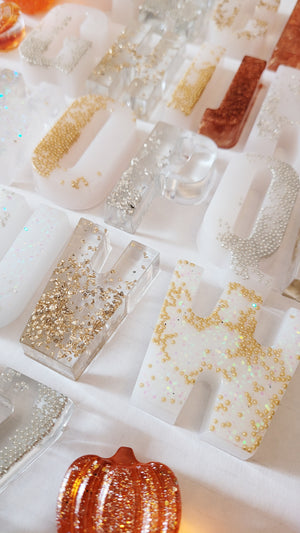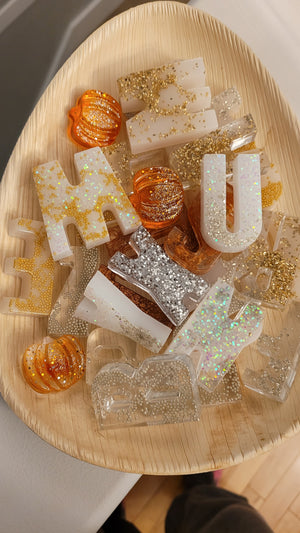 Holiday Glam Uppercase Alphabet set
Learning has never looked so glamourous! Practice sight words, pop them in a sensory bin, on a lightboard or use them to introduce some letter recognition! 
This includes a full set of alphabet letters in uppercase. Comes in a small, stackable carry case.
* I use ART Resin brand which is FDA approved and non toxic when cured. Resin pieces are cured for 48 hours, sanded and bathed before being shipped out.
* Please be advised, I do my absolute best to make sure there are no sharp edges during sanding. However, little fingers should be weary of inner corners as the machine may not be able to fully round them out. Play is recommended with the supervision of an adult.
If you have any questions, please contact me at loveoliveeveandco@gmail.com BEFORE ordering so I can make sure I have what you need.